April 23, 2020
A letter from Danielle Amrine, CEO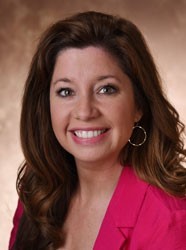 Since the onset of the COVID-19 pandemic, Welcome House has been addressing the needs of Northern Kentucky's homeless citizens – both to keep them safe and to limit the scope and speed of the virus's spread.
Welcome House implemented its infectious disease protocol in early March. Our shelter is on lockdown. The Kings Crossing location is shut down and services are being provided out of our 205 Pike Street building in a limited capacity. 70% of our staff are working from home. We are utilizing hotel rooms for clients that have compromised immune systems and are at the highest risk, and are utilizing hotel stays to get families who are on the streets OFF the streets. Registered nurses from NKU are testing shelter clients and staff for COVID-19, and are treating anyone with symptoms to help lessen the strain on our healthcare system.
The Welcome House Street and Medical Outreach teams are active in all Northern Kentucky counties. Our teams are still going out to camps and other areas to check on people and take temperatures. If they encounter someone with symptoms, the NKU RNs can test them. We are providing hand sanitizers, emergency blankets, packs of food, COVID-19 information and discouraging gatherings of 10-plus people. Through an innovative partnership with Elite Outdoors, we are providing handwashing stations so the homeless have access to clean water and can practice good hygiene during this pandemic.
Welcome House is working with governments and non-profit partners to provide shelter to the homeless during the pandemic. We utilized the Northern Kentucky Convention Center as an emergency shelter before moving the 40-plus guests to a hotel. Welcome House is also working with Boone County to provide basic services for homeless individuals through existing programs and an emergency sheltering option in the form of non-congregate hotel rooms at a common hotel site. Welcome House and its partners staff these facilities 24/7 to provide food, enforce social distancing and other rules and provide medical monitoring. We are partnering with NorthKey to provide mental health services to our hotel guests as well.
Welcome House is leading efforts to plan for the next disaster. We are assembling and tracking all available data regarding the COVID-19 community response to the homeless population in preparation for a general debrief that will identify indicated actions. In the coming months, we will facilitate discussions among nonprofit and government partners
Thank you for interest and concern for our homeless citizens. We are all truly in this together.
Danielle Amrine, CEO