Mission, Vision & History

Our Mission
Our mission is to provide a continuum of services that will end homelessness and promote stability for each person we serve.

Our Vision
Our vision is to be the leader in guiding clients from housing uncertainty to housing stability. We accomplish this through the services we provide, such as housing, service coordination and outreach & stability.
COMPASSION
We seek to understand without judgment each individual's unique environment and needs.
ADVOCACY
We believe in speaking on behalf of those without a voice; to participate in creating solutions to homelessness by building healthy communities through networking, service, capacity building and creating communities of support.
INTEGRITY
We serve our clients with warmth and compassion and never take for granted the generosity of our donors and volunteers.
QUALITY
We hold ourselves to the highest professional standards, which are reflected in the quality of our programs, our people, and in the communities we serve.
LEADERSHIP
We develop innovative and sustainable processes and programs focused on providing safe shelter and supporting the transition out of homelessness.
COMMUNITY
We foster community by creating opportunities for connection, relationship building, and belonging among those we serve, along with our neighbors, partners and employees.
The Beginning: Committed to serving economically disadvantaged citizens
Welcome House was founded in 1982 by Father William Mertes, then director of Catholic Social Services, and an ecumenical coalition of churches. This coalition of churches committed to support Welcome House financially and through volunteer efforts in serving the economically disadvantaged citizens of Northern Kentucky.
In 1982, Welcome House opened its doors as an Emergency Assistance Center.
In the early 1980's homelessness of single parent families, usually headed by women, skyrocketed. An increasingly large population of women with children needed a safe and healthy place to stay. Working in cooperation with the Benedictine Sisters, Welcome House recognized the need for shelter for women and children. After renovating the building at 141 Pike Street to accommodate living areas, the Welcome House Shelter opened in 1983.
As further needs arose, Welcome House responded. Today, Welcome House has three service areas located at four different locations in downtown Covington. Together these programs address the variety of needs of those living in poverty or on the verge of homelessness. Please see the timeline below or our Program page for more details.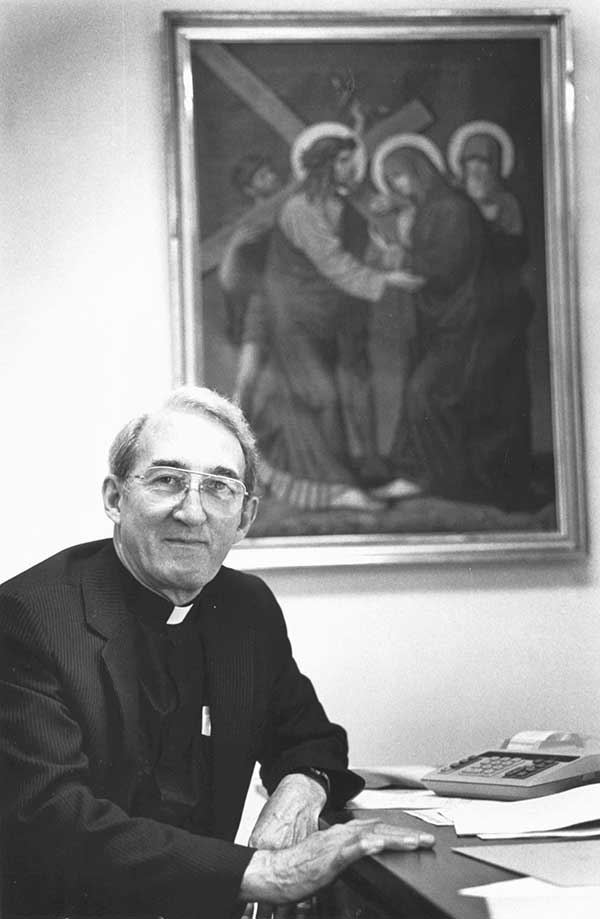 Welcome House History Timeline
1982

Emergency Assistance Center opens

1983

Emergency Shelter opens at 141 Pike Street

1986

Payee Program opens

1991

Welcome House Outreach organizes

1991

Case Management Services open

1996

Gardens at Greenup program begins

1999

Gardens Center opens

1999

Supportive Employment Program begins

2000

Homeless Services Project begins

2003

Protective Payee Program and Homeless Services Project join under the umbrella of one program, Day2Day

2008

Social Security/Benefits Outreach Program opens

2011

Opening of Kings Crossing

2014

Development of affordable housing project in Mainstrasse

2017

Welcome House started the first Street Outreach program that provides medical services and wrap-around services to those experiencing street homelessness.

2018

Welcome House was a finalist in the Cincinnati Business Courier Best Places to Work.

2020

Welcome House was voted Best Shelter by Cincy Magazine.

2021

Welcome House was voted Best Homeless Permanent Supportive Housing in the Basic Needs category by Cincy Magazine.

CEO, Danielle Amrine was named Outstanding Woman of the Year by the NKY Chamber.

Welcome House received funding to expand services to the Buffalo Trace Ad District and the Lake Cumberland Ad District. This allowed us to further the Welcome House footprint throughout the state of Kentucky.

2022

Welcome House was named Best Shelter by Cincy Magazine.

Welcome House Nurse Practitioner won the overall Healthcare professional in the state of Kentucky by WellCare.

2023

Welcome House Nurse Practitioner won the overall Healthcare Hero Award from the Cincinnati Business Courier.

Welcome House currently leads the Northern Kentucky Continuum of Care Community Group. The group of partnering nonprofits leads and monitors federal grant compliance issues, assesses the needs in the community, and is developing a plan to get resources for those specific needs.