Welcome House partners with local churches and companies to provide backpacks and school supplies to children experiencing homelessness.
For many kids, back-to-school is the best time of the year. The excitement of crisp new notebooks, colorful pens, and a new backpack with their favorite design or character. It's a new beginning with a new teacher, new classmates, and the opportunity to start fresh. That excitement usually comes with the kids' desire to give it their all this year, to get good grades, to up their game on the field, maybe start over with a "new year, new me" outlook.
For kids without a place to call "home," this can be a stressful time of year. The stability of their school schedule might be a comfort amid the chaos of their home life, but coming in with no supplies, last year's clothes that are worn and maybe a little too small, and knowing that they don't have the tools to do their homework after school, can be a stressor during what should be an exciting new beginning.
Gabrielle Jozefowicz, a Northern Kentucky Elementary Special Education teacher, tells us, "Majority of the time, our students who are living in the worst conditions will do their homework if they can. It's something to do, and these students usually love school the most because it's the best part of their day. We are trained to recognize that when a student begins to show up without their supplies or their work, that it is likely due to circumstances beyond their control. If our teachers weren't trained to consider the possibility of homelessness, the students would likely get in trouble for not having their work. This begins a cycle that can easily make a kid no longer enjoy school, and cause anxiety about things they cannot control. With NTI instruction, it was eye opening on some of the students' living circumstances. Even though we provided some basic supplies, there were many times on the phone with us that they couldn't find a pencil anywhere, and you could tell they were scared that they would get in trouble for not having the supplies needed to do their work."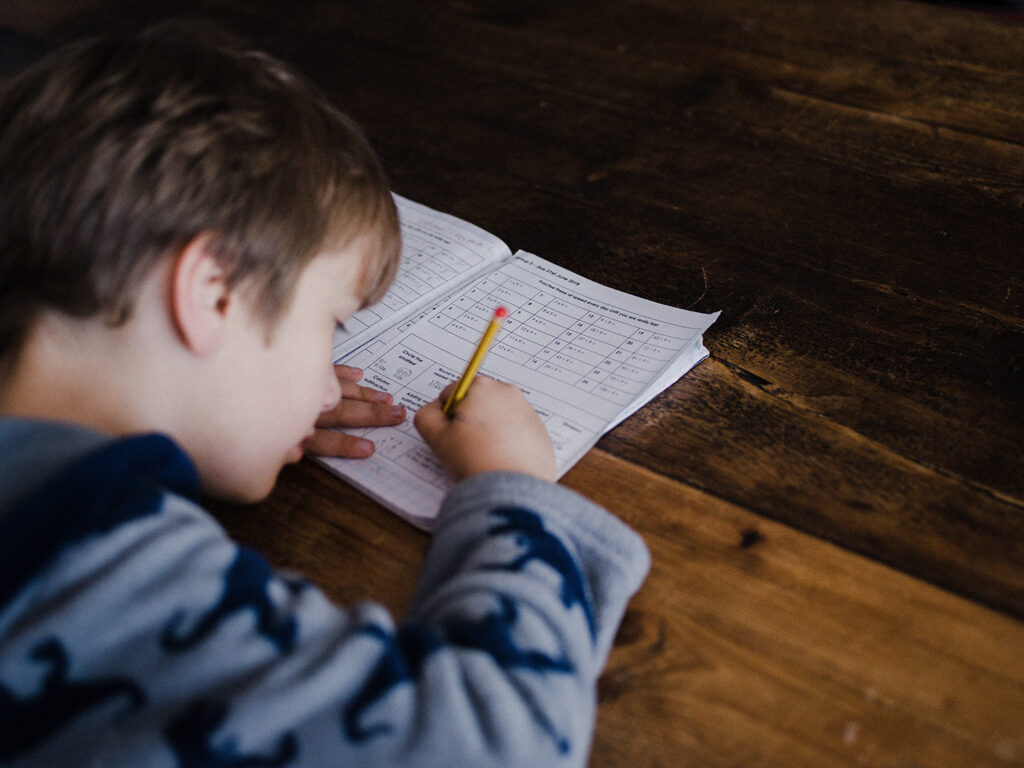 "Little kids can get excited and proud to go to school when they can get cool school supplies. It doesn't take much to excite them at that young age. Not expensive ones. But the crayon box with their favorite superhero, and things like that."
Thanks to our generous donors, Welcome House is able to distribute backpacks and school supplies to every child in our programs each year. Not only in August, but throughout the school year, because supplies are often lost or left behind when families move from home temporary location to the next.
7 Hills Church in Florence is one of our partners in providing backpacks and supplies to the children we serve.
"Project Backpack is an annual outreach initiative that our Heart the City Outreach Team has provided the community for over a decade. It has grown exponentially and now we are reaching 85 local schools around Kentucky, Ohio, and Indiana (K-12th grade). We've successfully delivered over 7,000 backpacks to students during this time."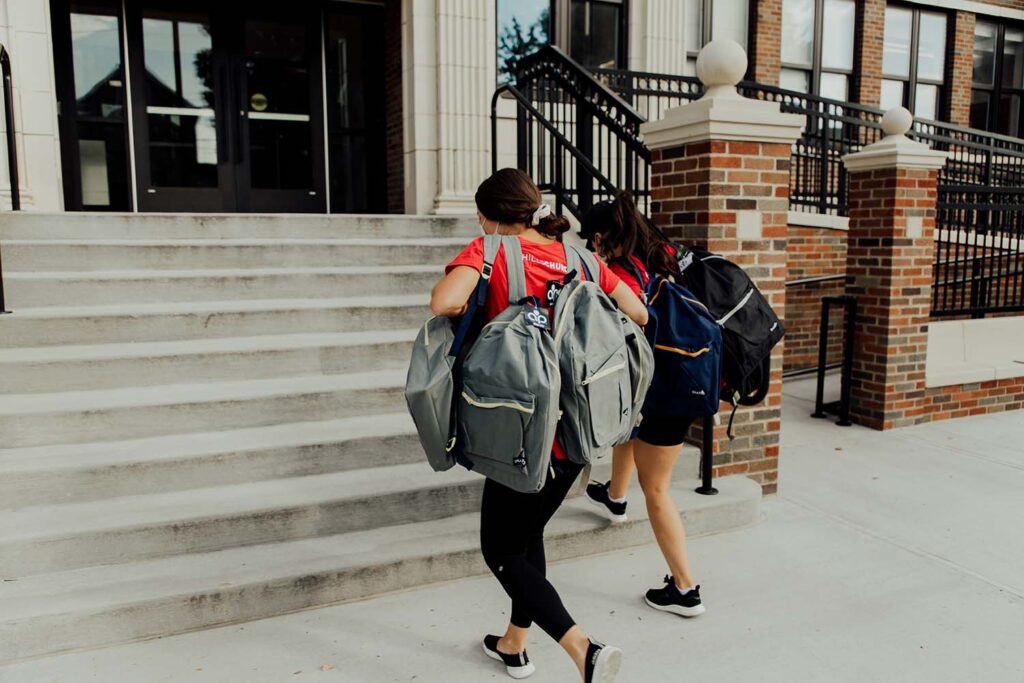 "The vision for Project Backpack is to provide a high-quality backpack with essential school supplies for students. It can be embarrassing for kids to show up to school with no backpack or a used/tattered one. Not to mention, many of the parents of these students have reduced income and/or lost their jobs due to the COVID-19 pandemic. That is the reason for the substantial increase in demand as these kids are headed back to school. To relieve the burden from these families of purchasing the backpack and supplies is meeting a critical, essential need that translates into tangible value added for not only the students, but the parents as well. This project relieves some financial pressure on the families and allows them to use the money saved elsewhere."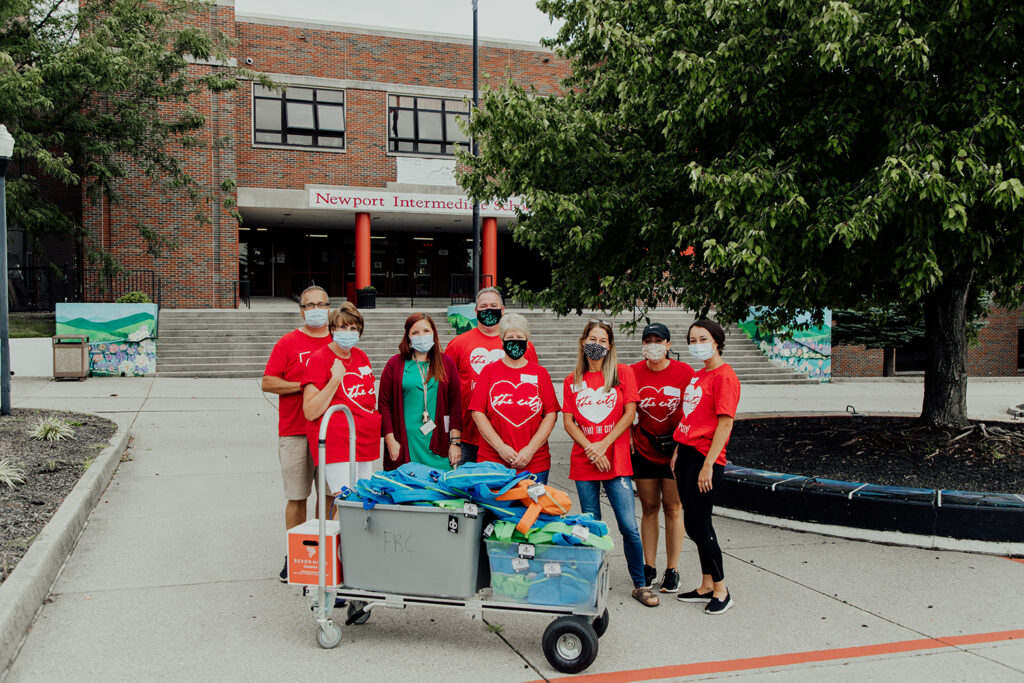 With the support of this community, we are able to take a weight off the shoulders of these children, so they can focus on doing their work and enjoy being a kid after school. No child should have to worry about finding supplies because the family can't afford them, or because they are scared to ask for help at school.
Your donations make all the difference in the world, thank you for supporting the children we serve, as their families work towards a brighter future!
For more information on the need for school supplies and how you can help, contact Kelly Rose at krose@welcomehouseky.org or (859) 431-8717.