Street Outreach Program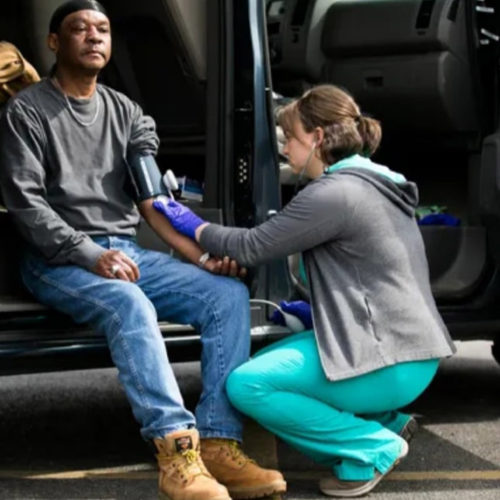 Welcome House's mobile homeless outreach team, called Open Door, works in Kenton, Campbell, and Boone counties, going to the streets to find individuals experiencing homeless and connect them with services. The team is composed of an outreach worker and a registered nurse, allowing us to address not only housing, but also physical and emotional needs. The work of the Open Door team is especially important in meeting and serving clients who are not able access transportation or who have limited mobility.  
How can you help?
Join the Open Door – Homeless Street Outreach group on Facebook to share information on homeless individuals you have seen who are in need of assistance. Our outreach team will follow up on referrals from the Facebook group to locate individuals and offer services. Call 859-431-8717 to refer a homeless individual in need to of assistance. Check out other ways to get involved and support the clients of Welcome House:
Representative Payee Program
The Welcome House Representative Payee Program assists people with mental or physical disabilities move towards stability by directly managing their disability income. Due to their disabilities, clients in the payee program do not have the capacity to manage their monthly bills themselves and do not have an adult in their life to fulfill this role. Welcome House acts as a payee for these clients by managing rent, utilities, and other monthly bills on the client's behalf. The Payee Program also manages Social Security Administration disability payments and medical coverage for clients. Along with other Welcome House services, the Payee Program helps clients gain stability by transitioning from living on the streets with debilitating illnesses to having an income, housing,  medical services, and other support to lead a more independent life. In 2019, the Payee Program:
Managed income for 139 clients
89% of payee clients retained affordable housing
The Reality of Life on the Streets
To learn more about the conditions for people experiencing homelessness in Northern Kentucky, read this blog post from Kentucky Housing Corporation's Executive Director on joining Welcome House for the annual statewide K-Count of homeless adults and families across the state. Read more>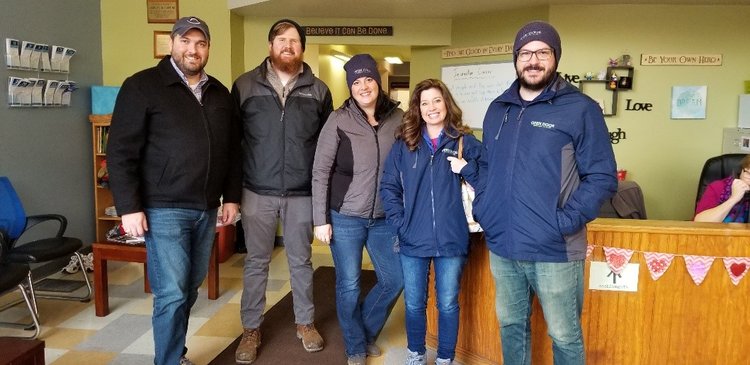 Edwin King, Executive Director of the Kentucky Housing Corporation, along with Connor Creaghead, Amanda Couch, Danielle Amrine, and Justin Beale of Welcome House of Northern Kentucky.