Housing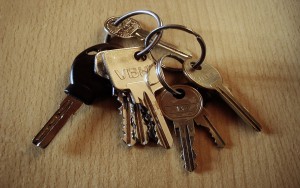 The Housing Service area is responsible for all facilities Welcome House owns and operates. This includes the Emergency Shelter for women and children, the Gardens at Greenup Apartments, King's Crossing and maintenance for all facilities.
Shelter
The Welcome House Emergency Shelter provides a safe place for approximately 30 homeless women and children. Guests of the shelter work with Service Coordinators and other Welcome House staff to increase income and access affordable housing while removing any challenges or barriers to success.
While working toward greater stability, clients are offered a safe place to live, warm meals, any needed hygiene supplies, and extra assistance (such as help with transportation and referrals to area resources). Shelter residents benefit from the caring support of a 24-hour staff member, various volunteers, and donors who help meet their needs.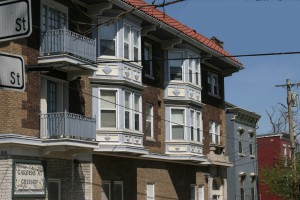 In 2019, 75 children were part of the many individuals who stayed in shelter. Of those, 36% of children served were under six years of age. Children who stay in the shelter (as well as those of other families working with Welcome House) have the support of a staff member dedicated to meeting their needs and protecting their rights. Mothers are offered assistance in enrolling children into school and daycare, and in meeting the material needs of their school-aged children.
The average length of stay at the shelter in 2019 was 56 days. During 2019 shelter stays:
100% of shelter clients accessed support services while at the shelter, such as the care of visiting nurses, mental health and substance abuse referrals, and parenting and life skills coaching.
 77% of our clients exited shelter to positive housing outcomes
 66% of 132 households had income at exit (and more residents accessed non-cash benefits such as WIC, SNAPS benefits, and health insurance enrollment while in shelter).
Gardens at Greenup Apartments
The Gardens at Greenup is a supportive housing program for families. This program offers affordable, stable housing consisting of 20 units containing 2, 3, and 4 bedroom apartments. It is designed to strengthen families by providing affordable, subsidized housing with on-site support services which include Service Coordination, education planning and support, career planning, financial literacy, life skills training, and childcare. The program is unique in setting a holistic standard for self-sufficiency, including personal growth development, family activities, and building a community of support. Requirements for residency include: having at least one child in his or her custody, willingness to actively engage with his or her Service Coordinator for family case planning and goal development. Resident work on goals in the following areas: education, income, family support, self sufficiency, and budgeting. In addition, residents are supported through the Women's Leadership Council of Greater Cincinnati for monthly events and mentoring opportunities. Residents may stay in the program as long as they are working toward fulfilling their long term goals. The length of stay is determined by the resident's progress on goals and compliance with the program, and all residents are expected to sign a 1 year lease upon entry.
For information on how to apply for Gardens at Greenup, please contact us at (859) 431-8717, or email us via the contact form here.
King's Crossing Apartments
King's Crossing Apartments (KCA) provides permanent supportive housing for homeless persons with disabilities. KCA has 8 units: 3 efficiency units, 2 one-bedroom units and 3 two-bedroom units. Supportive services are facilitated by the Housing Services Coordinator and will be offered to any resident that requests them. Services include assistance in the transition from homelessness to permanent housing, referrals in addressing specific needs such as mental and physical health care, domestic violence counseling, chemical dependency treatment, employment, financial education and planning, and any other special need the client may have.
Rapid Re-Housing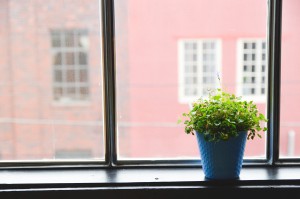 The Rapid Re-Housing Program provides limited rental assistance for qualifying individuals and families can move quickly from a shelter or living on the streets into an apartment of their own. Welcome House Service Coordinators work with clients to locate housing. After clients move into their new housing, Service Coordinators continue to meet with them to ensure they keep or increase their income and understand their responsibilities in order to maintain the housing. The assistance provided is customized to match the individual needs of each household; some households receive one-time assistance while others may receive assistance multiple times, depending on their situation.