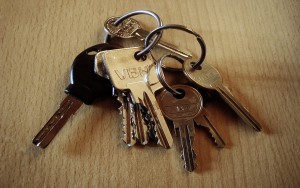 **If you or someone you know is looking for immediate shelter, having trouble paying rent, or at-risk of becoming homeless, please fill out the contact form and our staff with follow up.
Shelter: Transitional Housing
Winter Emergency Shelter
The Welcome House Winter Emergency Shelter is now open, learn more.
Shelter for Women and Children
The Welcome House Emergency Shelter provides a safe place for approximately 30 women and children. Guests of the shelter work with Service Coordinators and other Welcome House staff to increase income, access affordable housing, and address other challenges that they may be experiencing.
The Emergency Shelter provides warm meals, hygiene supplies, and extra assistance, such as help with transportation and referrals to area resources. As there may be a wait list for the emergency shelter, please reach out as soon as you think you may need housing assistance.
Contact us to learn more.
Shelter for Men
The Welcome House Winter Emergency Shelter is currently offering spaces for both men and women. 
We are also able to refer male clients to other shelter providers in the area year round.
Contact us to learn more.
Permanent Housing
Welcome House owns more than 50 units of affordable permanent housing in Covington. As, There may be wait lists for permanent housing, we recommend reaching out as soon as you think you may need housing assistance.
Kings Crossing – Permanent supportive housing with single and multi-bedroom units for clients with disabilities. Support services include assistance in transitioning to permanent housing and referrals for mental and physical health needs, domestic violence counselling, chemical dependency treatment, employment, financial education and planning and payee services.

Gardens at Green up – Multi-bedroom units for families with young children, with on-site service coordination and support including education and career planning, financial literacy, and life skills training.

Scattered site housing – Affordable apartments for families and individuals for independent living. 
In addition to these locations, we are able to make referrals to other permanent housing options.
Contact us to learn more.
Rapid Re-Housing
The Rapid Re-Housing Program provides limited rental assistance for qualifying individuals and families, allowing them to move quickly from a shelter or living on the streets into their own apartment. Welcome House Service Coordinators work with clients to locate housing and continue to meet with clients to help them maintain their income and housing. Rapid re-housing assistance customized to match client needs, and may be provided one or multiple times.
Learn more about the Rapid Re-Housing Program  and contact us to learn about applying. 
If you are a property owner interested in renting to rapid re-housing recipients please contact us.
Rental Assistance/At-risk of becoming homeless
If you, or someone you know, is having trouble paying rent or at-risk of becoming homeless, please contact us as soon possible. While Welcome House may not be able to provide assistance directly, we can refer you to resources for rental assistance. However, the rental assistance process may take time, so we encourage you to reach out as soon as possible if you think that or someone you know may have trouble paying rent in the future.
Contact us to learn more.