Household Shower
June 7, 2020
6:00-8:30pm
Twin Oaks Golf Club - 450 E. 43rd St., Covington, KY 41015
RESCHEDULED DATE: JUNE 7, 2020



Most of us are familiar with the tradition of holding a household shower for couples about to be married.  Family and friends get together bearing gifts to provide the essentials of starting a home.  The Welcome House Outreach (WHO) is a vibrant, compassionate group of women that have given new meaning to this tradition every spring for the last 20+ years.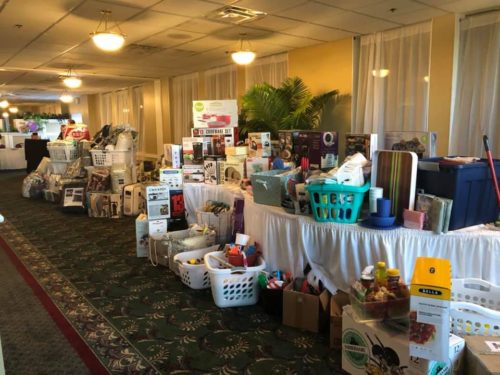 The annual WHO Household Shower started out in people's homes and has grown to over 200 in attendance.  Guests are asked to bring gifts that include household cleaning items, bedding, towels, dishware, and household cleaning supplies. So who is the bride, you ask?  No bride.  The recipients are families moving out of transitional housing, such as Welcome House's Shelter for Homeless Women and Children, into their own home.
It is a sight to behold as all the gifts gather the night of the event.  It is truly amazing what the collective generosity of people can do to make a difference in other people's lives.  The gifts are distributed by Welcome House and as families move into their own home, they are provided basics for their households to begin again.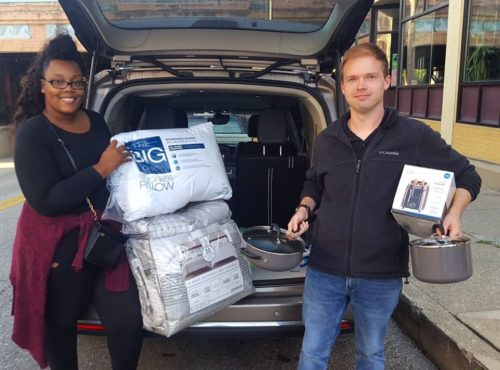 In 2020, we are offering the same amazing experience. Join us at Twin Oaks Golf Club on Sunday, June 7th for an evening of dinner, fashion by Leeta Ruth Boutique (Ludlow) and Coveted Boutique (Fort Mitchell), jewelry by Kendra Scott (Kenwood), and the chance to change the lives of the women and children transitioning into stable housing. Any clothing or jewelry purchases made the evening of the event will benefit Welcome House as well.
Bring a new, unwrapped shower gift! All gifts benefit families transitioning to stable housing.
For ideas, refer to the online "new home" wish list here! To purchase from Amazon and ship directly to Welcome House, check out our Amazon Wish List!
Purchase your tickets here!
Tickets are $35 each and include dinner. A cash bar will be available. Reservations will be held at the door.
We are unable to accommodate dietary restrictions. Dinner will be served buffet style.
To make a seating request, please list who you would like to sit with in the "order notes" when you check out (up to 10 per table). We will make our best effort to honor your requests.
We look forward to seeing you at 6:00 pm on June 7th at Twin Oaks Golf Club. The Annual Shower begins at 6:00pm. For more event information, call Sara Kahmann at 859-431-8717 or skahmann@welcomehouseky.org.
We are proud to host the following boutiques and jeweler at this year's Household Shower! Enjoy a casual fashion show, and if you see something you love, purchase it that night and a portion of sales will be donated to Welcome House!
Contingency Plan:
In the event that we are unable to host the event on June 7th due to continued social distancing precautions, we will not reschedule. Welcome House Outreach members and Welcome House staff will coordinate to collect any shower gifts that guests may still be willing to donate, and the boutiques will choose future dates to host shopping events benefitting Welcome House of Northern Kentucky.