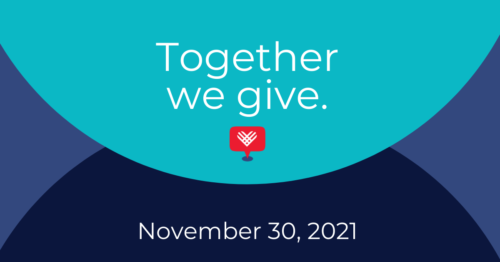 What is #GivingTuesday?
#GivingTuesday is a global day of giving fueled by the power of social media and collaboration.

Celebrated on the Tuesday following Thanksgiving (in the U.S.) and the widely recognized shopping events Black Friday and Cyber Monday, #GivingTuesday kicks off the charitable season, when many focus on their holiday and end-of-year giving.

Welcome House and Giving Tuesday
At Welcome House we rely on people just like you to help us day to day in order to fulfill our mission of providing stable housing to the people we serve. Because of your generosity we can give our kids at Shelter hot meals, our street homeless backpacks filled with hygiene items and other necessities, and allow our Payee clients to keep their new homes sparkling clean by giving them household cleaning products. Our goal is to raise $5,000 this Giving Tuesday in order to fulfill the needs of the most vulnerable in our community. Let's work together to make this happen- every dollar counts!
From the staff and clients at Welcome House we want to THANK YOU for your continued support.
How can I help spread the word?
#GivingTuesday is a very grassroots movement, meaning that to make it work, we need YOU to help by sharing our posts and telling your friends why you're passionate about Welcome House's mission! You can find us on all of the social media platforms below. You can even create your own Facebook fundraiser to share our cause with your own friends!
What can I do if I can't donate?
Before you dismiss the idea of donating, know that every dollar has an impact on the homeless population that we serve. A dollar can buy a new toothbrush, $35 can house one woman or child in our shelter for one night, $100 can provide a "welcome home kit" full of linens, cleaning supplies, and kitchenware to a client moving off the streets into their own apartment. You can also donate for free by selecting Welcome House as your charity of choice on AmazonSmile and Kroger Rewards.
You can also donate in-kind instead of financially! We depend on donors to provide us with hygiene items, non-perishable food, housewares, cleaning supplies, and more. Check out our wish lists to see what you can do to directly make a difference in the life of someone experiencing homelessness.
Arguably the most valuable thing any of us have to give is time. We're looking for volunteers to help sort donations, to provide home-cooked meals to the women and children in our shelter, and more. You can find a list of volunteer opportunities here.
Follow us!