Outreach and Stability
Helping clients obtain income to move toward stability.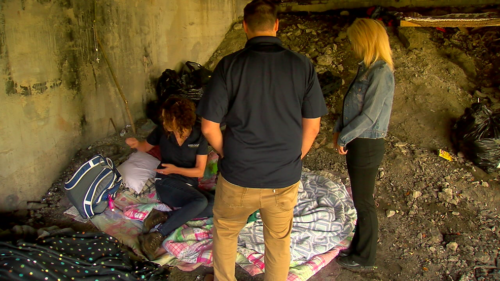 The Outreach and Stability area includes a Representative Payee team and a Street Outreach team that helps clients connect to services and maintain independence in spite of mental or physical disabilities.
Representative Payee Program:
This program assists people with mental and/or physical disabilities by direct management of their disability income. Given their disabilities, clients do not have the capacity to manage their monthly bills themselves. Through the Income & Benefits program, Welcome House acts as a payee for clients without an appropriate adult in their life to fulfill this role. Payees pay rent, utilities, and other monthly bills on the client's behalf. The Social Security Administration requires that some people receiving disability have a payee. Without a payee, the client cannot receive disability income or medical coverage.
Overall results of the program focus on improved quality of life and stabilization of a vulnerable population. Client's transition from living on the streets with debilitating illnesses to having an income, housing, a medical home, and the support necessary to lead a more independent life.
2019 Outcomes:
Managed income for 139 clients
89% of payee clients retained affordable housing
Street Outreach Program:
Welcome House's mobile homeless outreach team, called Open Door, has been active since July 11, 2017.  It is an interdisciplinary team composed of 2 members – an outreach worker and a Registered Nurse. Holistic street-based outreach has been a long standing gap that was lacking in previous iterations of outreach teams in the past. Having this understanding allows us to address not only housing, but also physical and emotional needs. Our goal is to bring emergency stabilization services to the aforementioned counties, and also plan to expand to the rural counties. The outreach team's priority is to spend time searching for those experiencing homeless as well as to build relationships with them as we address physical and emotional needs. Another priority where the team shines is our goal of educating and connecting community resources together. The team continues to knock down barriers by negating the transportation barrier by meeting the clients where they are at in the community.

Join the Open Door – Homeless Street Outreach group on Facebook to share information if you've seen a homeless individual in need of assistance, and our outreach team will try to locate that person and offer our services. Click here to join the Facebook group.